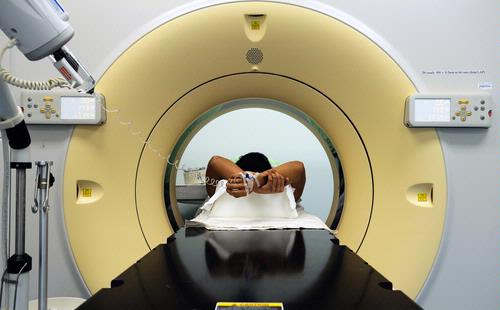 Chemotherapy is identical with cancer patients. Some side effects such as nausea, vomiting, hair loss and weakness is a common thing in those who undergo this treatment. However, recent studies say, the effect of high dose chemotherapy may also make it difficult to express themselves verbally.
Researchers at the Sahlgrenska Academy at Göteborg University, Sweden, said about the difficulty of the case, recorded two times higher in cancer patients receiving chemotherapy than those who did not undergo chemo .
In this study, published in the journal Acta Oncologic these scientific researchers involved nearly a thousand men with testicular cancer survivor. Respondents were asked to complete questionnaires about how they felt for about eleven years of disease-related diagnosis.
"Those who have undergone chemotherapy more than doubled, and more likely to experience language difficulties such as the pronunciation of the word, to speak a little inconsequential, and the difficulty of completing the sentence," said Johanna Skoogh,graduate students from the Sahlgrenska Academy at Göteborg University.
He added that cancer survivors undergoing chemotherapy frequently reported memory problems and difficulty concentrating.Even so, researchers have so far still can not explain how chemotherapy can cause the disorder. In fact, most research on survivors of breast cancer (hormone treatment) are also impaired cognitive function.
To determine the presence of cognitive impairment in a person, usually measured using neuropsychological tests. But in recent years, the accuracy of this test is questionable.
"Our survey includes questions on the difficulties faced by the survivors to live their daily activities. As far as we know, measuring instruments of this type has never been used in previous studies.This study is unique because to get an answer very high, over 80 percent, and in the long run, "said Skoogh.
The researchers did not dismiss the fact that the disruption of other cognitive functions like memory and concentration, may also be affected by a high-dose chemotherapy. "We believe that language disorders may be particularly sensitive for detecting cognitive impairment. Language is something we use every day. Therefore we can quickly get a clue when someone disturbed the functioning of the word, "he said.
Related posts: