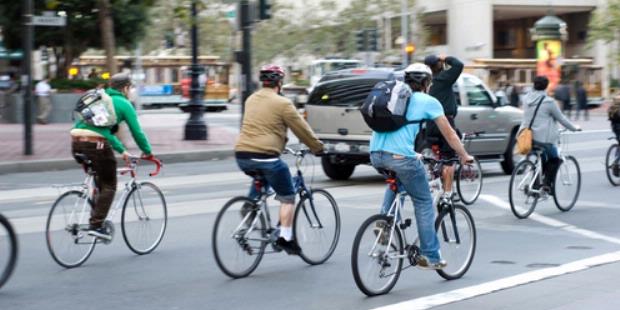 Although both are in high ambient levels of air pollution, but thecyclists to inhale exhaust fumes from motor vehicles more than twice as many than the people who run.
It appears after the researchers took saliva samples from 10people in London consists of 5 people 5 people cyclists andpedestrians. In general, there is no significant difference between the two groups on other factors such as age, distance from home to the highway, lung function, exercise duration even.
However, when tested, the cyclists had higher levels of carbon black up to three times higher than the pedestrian.
Carbon black is produced from the combustion of gasoline anddiesel fuel associated with decreased heart rate, heart disease,asthma, and other adverse effects.
"Exercise is healthy, but sport is conducted in an area with low pollution is recommended," says Dr.Chin Nwokoro of the London School of Medicine, United Kingdom.
He added, more detailed study will be conducted to determinewhether people at high risk, such as patients recovering from aheart attack, is cycling in urban areas.
Related posts: