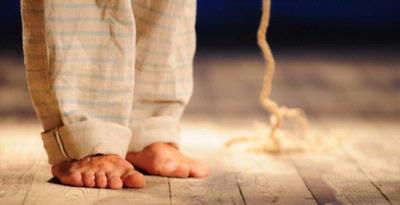 Ram Babu, poor farmers in India, owes $ 6,000 to buy a new tractor. What is the harvest failed and this time no money to pay off that debt.
The debt collector did to her anxiety, and even hired drummers to get around the village and announced to the villagers about theunpaid debt Babu.
"My father could not bear the shame, he is an honorable man.The next day he hanged himself in a tree," said Ram Gulam, his son.
The story of Ram Babu's death is typical of most cases of suicide in India. News Babu committed suicide were not reported in local newspapers, but a statistically significant number of suicides.According to the Government of India, every hour there are 15 cases of suicide.
In a recent report called, last year almost 135,000 peoplecommitted suicide in the country has a population of nearly 1.2 billion people. Projected 5.9 percent increase in suicides this year.
Financial problems and debt is the main cause of suicide in men.Whereas in women the main cause of domestic violence, both physically and mentally, and the pressure will be brought dowry of the bride.
In 2008, India Who in the 41st rank in most of the country highcases of suicide. Because the population is large, suicides in India reached 20 percent of cases worldwide.
The highest regional suicide cases were in southern India, likeKerala, Tamil Nadu, Andhra Pradesh, Karnataka and. The maintask of the people there are farmers.
Related posts: