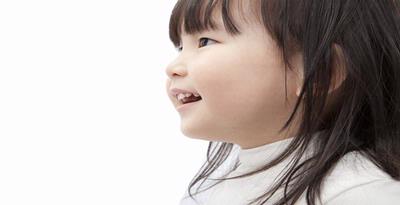 The development of each child is usually different from another.There are children who are able to run first, but could not say the words, there is also a curious child does not play but I have not been able to walk. To improve the skills of speaking children need stimulation from parents.
There are many factors behind why a child is late to talk to his friends. The important thing for parents is to know the stages of language development of children.
According to dr. Vimaladewi Lukito, SP.A, Tirtayu Healing Center Jakarta, usually one year old can already say a few words. "Beware if years of age, children can not say a word, while in two years to see a child when he could not speak six words," he said.
"Two years have not been able to" Dad "" Mom "should already be in screening, to identify anomalies. Immediately brought to the pediatrician for testing or whether there are other problems, "he said in the child development seminar, Saturday (6 / 8).
Children of two years who do not speak at all, according to him are not normal circumstances. Even thought there is the option of upgrading to a child's risk of autism or other developmental disorders. Moreover, if the child is more like playing alone and showed symptoms of the management of autism.
But to be sure, parents are encouraged to consult a pediatrician."Must be another symptom, not only because she can not talk and then say autism or autism in the gap continues to say," he said.
According Vimaladewi, most people with autism have communication disorders, speech and language. But people with language disorders may not have autism.
Child's problems continued to talk late, can also be caused by oral motor disorders. Oromotor or oral motor muscle movements are defined as systems that cover an area of ​​the mouth (oral cavity), including the jaw, teeth, tongue, palate, lips and cheeks.Children bicycle poor oral, make a child becomes difficult to speak, and if you can, talking is not clear.
"The low oral movement, increasingly associated with speech. In children a movement of poor oral bike before the age of two years, it will be difficult to talk. This suggests that the oral motor skills are both necessary to support the child's speech, "he said.
Review of speech skills of children can be made to the pediatrician to determine if there is hearing loss or functions around the mouth.
"Usually the pediatrician will be an approximate projection. After the pediatrician, if found there was interference, it will be referred to a child's development. From a child's development of new expert medical rehabilitation and speech therapy, "he said.
The ability to speak the child must also be improved with continuous stimulation at home, on the recommendation of a physician.
Related posts: