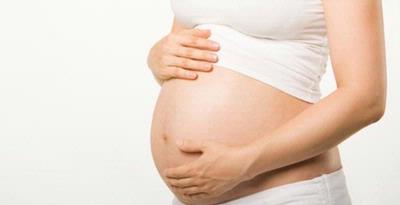 I got married two years ago. Right now I am in a state of two months pregnant. I consulted a midwife. I'm good condition, but doctors advised me to test for hepatitis B, HIV, and some other tests. I agree, but a bit reluctant to undergo HIV test. I do not feel risky, but my husband did have the use of drugs for one year in high school. Once it is clean and can continue their education in undergraduate engineering.
Frankly, I was afraid that as positive. But after I thought about my back better, I know my status do not care. After discussing with my husband, my husband agreed to the test and a test. The results were very surprising, my husband is also positive and positive.
Frankly, we were very upset because we have young families seeking to build a happy family after a long lecture. Yet we are determined to confront this situation. I am diligently seeking information on the Internet, it seems that research into HIV infection now that many people hope.
Pregnant women can be prevented so as not to infect her baby.Whether in our country HIV prevention and treatment are the same as overseas? I've heard that Indonesia has also produced HIV medication. Is the quality abroad is very good as medicine?What can I do to our family can stay healthy?
(N B)
Answer It is true in a variety of scientific meetings on HIV budding optimism that HIV infection will be monitored and there's even a discourse of HIV infection will be cured. This optimism arises based on the results of research in the field of prevention and therapy. WHO has a bold achievement in 2015 as follows:
1) Decrease in new HIV cases among women and young men by 50 percent, 2) reduction of new HIV cases in infants and children by 90 percent, and 3) HIV-related deaths by 50 percent. In fact, experts began to explain in the future can be achieved all three states are referred to as the three zero.
The situation is the absence of new HIV cases, the absence of more deaths from HIV, and the absence of discrimination. To achieve this, we must work hard. Most of the prevention and therapy can be carried out abroad have also been implemented in our country.
Indeed, health professionals more intensively ceaseless encourage people to test for HIV. We seek early HIV to identify chances in the state in order to receive preventive therapy do not contagious open to others.
Medicines for HIV, called antiretroviral drugs (ARVs) are now known not only useful for the treatment of infected individuals, but also a preventive for the transfer to others.
Men who are HIV positive, when taking antiretroviral drugs correctly, the virus can be detected, so no risk of transmission to his wife to be very small. As for the prevention of HIV transmission from pregnant mothers to their babies in three ways, namely pregnant women need to ARV drugs, the birth process through surgery Sectio Caesarea, and bottle to take.
The risk of transmission of HIV-positive pregnant mothers to their babies about 35 percent, comprising 7 percent risk during pregnancy, vaginal delivery at 15 percent and 13 percent of breast milk.
Actually, if pregnant women medication long enough so that the amount of virus in the body can be kept to a minimum, the risk of transmission through breast milk from birth and fall. That is why the African countries that the use of ARVs does not require surgery went well and the baby can still be given only milk.
But in our experience Cipto Mangunkusumo Hospital (RSCM), most pregnant women come to the hospital after pregnancy. In fact there is so give birth to the ability to use ARVs very short.Therefore, the doctors still recommend surgery and the use of infant formulas. In this way, the risk of transmission of the original 35 percent reduction to 2 percent.
Step

What steps do you have with your husband? You and your husband should consult a physician for further evaluation. Some tests, such as the study of CD4 (immune system), liver function and hemoglobin may be required. If you have met the requirements, you and your spouse receive ARV drugs.
Of your complaint, both you and the man seems to have no complaints. Start of antiretroviral therapy beneficial for preventing the occurrence of opportunistic infections. If there are opportunistic infections (usually when CD4 <200), opportunistic infections, drugs are needed in addition to antiretroviral drugs.The RSCM, now my friends PLWHA (people living with HIV / AIDS) and antiretroviral drugs used around 5600 people. Most are in stable condition, able to go to school or back to work. At steady state, mostly they just two months for consultation and taking ARV drugs.
Indonesia is the second country to ARV drugs to produce in ASEAN after Thailand. The production of ARV drugs in our country since December 8, 2003. The drug is manufactured by PT Kimia Farma, the state-owned pharmaceutical company.
Since 2004, people with HIV in our country made use of this drug.The results are very good. Research at RSCM showed 93 percent of people living with HIV in the body detectable after 6 months of use. But remember, even if the virus was not detected, ARV drugs must still be consumed. In our country, services for HIV-positive pregnant women face in the big cities.
The RSCM, 60-70 per year, allow expectant mothers who are HIV positive. The results are satisfactory. According to research at the Department of Pediatrics, only about 4 percent of babies born to pregnant women in whom a positive prevention efforts.Hopefully these numbers will be printed again, so we can the WTO in 2015 that new HIV cases in infants and children dropped 90 percent.
Related posts: